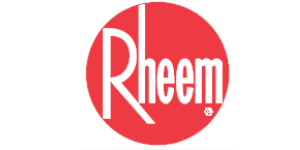 Garden State Water Heaters is proud to service local New Jersey customers, including high-quality Rheem water heaters. As a local leading water heater company, we are honored to be able to work on such superior systems.
We are the preferred commercial and residential water heater service provider and look forward to helping you take care of your system. You can rest assured that we will go above and beyond to offer you the best workmanship and customer care.
When Quality Matters Rheem Gets the Job Done
Award-winning innovations from an industry-leading manufacturer, that's what you get with Rheem. We offer installation, maintenance, repairs, and replacement for this reputable brand.
So what makes Rheem a trusted family of brands?
Founded in 1925, this company has been offering superior service and products for almost 100 years now.
This company is known as a pioneer especially for creating energy-efficient solutions. They use innovation to develop award-winning technologies.
From traditional to tankless, the products they design and manufacture with one goal in mind - customer satisfaction. This includes both residential and commercial clients.
Some examples of the advancements include things like mobile leak alerts so you can protect your household. Water heater tank leaks can easily lead to over $4,000 in damages and Rheem wants to help prevent that. The best part is that having this system in place may enable you to qualify for insurance discounts.
Want to double the output of your existing tank? Consider an option like the Rheem water heater booster.
Quality always matters for your home and business, and that's what we offer. If you live in New Jersey and need service for your Rheem water heater, give us a call.
Our Recent Articles
Pros & Cons of Tankless Water Heaters
Tankless water heaters are certainly not a new phenomenon for New Jersey homeowners. However, they have become increasingly popular in recent years. Some people are still on the fence about it and there is nothing wrong with that. As wonderful as […] Read More
3 Signs You Need A New Water Heater
The system you depend on to provide you with reliable residential water heater service is still considered an appliance. With appliances comes the need to get maintenance, repairs, and, eventually, replacement. As a savvy homeowner, you want to be […] Read More