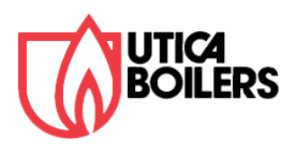 At Garden State Water Heaters, we know that we can't do this on our own. We need high-quality manufacturers, such as Utica Boilers, in order to take care of our New Jersey residential and commercial clients.
This is why we feel good about the brands of water heaters and boilers we work with, such as Utica. You can't claim to be a respectable water heater company but not offer the best for what you install, maintain, repair, or replace.
Utica Boilers - Your Reliable Expert
What is it that makes Utica Boilers the preferred brand and manufacturer? There are a number of reasons, actually.
This company offers the finest in gas and oil fired boilers. They also manufacture products for both residential and commercial solutions.
Their systems are meant to offer high efficiency, energy conservation but still be easy to maintain. Plus, even though you won't be the one installing it, they're known for easy installation which means that you won't spend a fortune on having a professional take care of this for you.
They back their products with limited lifetime warranties. This doesn't just offer you great protection, it should help give you peace of mind that you are making the right choice as both a consumer and a home or business owner.
You can feel good knowing that this is the line of boilers preferred by both contractors and homeowners alike. Their reputation for exceptional quality is no coincidence.
We are proud to be among the local leading residential water heater service provider. We are more than just great water heaters, we also service boilers.
So when you need service for your Utica Boilers unit for your New Jersey home or business, give us a call.
Our Recent Articles
Pros & Cons of Tankless Water Heaters
Tankless water heaters are certainly not a new phenomenon for New Jersey homeowners. However, they have become increasingly popular in recent years. Some people are still on the fence about it and there is nothing wrong with that. As wonderful as […] Read More
3 Signs You Need A New Water Heater
The system you depend on to provide you with reliable residential water heater service is still considered an appliance. With appliances comes the need to get maintenance, repairs, and, eventually, replacement. As a savvy homeowner, you want to be […] Read More