3 Signs You Need A New Water Heater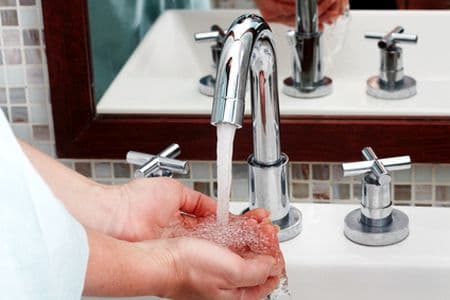 The system you depend on to provide you with reliable residential water heater service is still considered an appliance. With appliances comes the need for maintenance, repairs, and, eventually, replacement.
As a savvy homeowner, you want to be aware of the signs you should be looking for that indicate replacement time has arrived. This may help you avoid having your water heater breakdown completely, leaving you stuck in hot water, so to speak, without access to any.
Stay Informed & Stay Alert
Want to be on the lookout for signs that your water heater tank is about to need replacement?
First, make it a point to only let an established and reputable expert handle your initial residential water heater installation. Having the job done correctly from the beginning lowers the risk of having premature replacement issues creep up. If you are being plagued by repair needs this is likely a sign that replacement is around the corner. Plus, if the cost of the repairs is 50% or more than the current value of your system, replacing it makes more sense.
Noises coming from your tank are a big red flag. The most commonly reported noise a water heater makes when there is a problem is described as rumbling. However, become familiar with the noises your water heater makes and call in a professional if you hear anything out of the ordinary.
The presence of water is an alarming sign that something is amiss with your hot water heating system. Standing water or leaking water around your water heater mean you should call in an industry expert, right away. Most of the time, this means your unit is beyond repair and must be replaced.
So now you just need to know who to call for your New Jersey water heaters service and the answer is Garden State Water Heaters. So, give us a call today.